About Us
Through the acquisition of Pan-Electro Technic Enterprises Private Ltd, HPS expanded its Asian presence and broadened its product offering and manufacturing capabilities in oil filled and dry-type technology.

Hammond Power Solutions Pvt. Ltd. (Asia), is an ISO 9001:2015, EMS 14001:2015 and OHSAS 18001:2007 certified company with more than three decades of experience.

HPS – Asia manufactures a variety of oil filled transformers up to 50 MVA, 132 kV Class, dry-type transformers up to 5 MVA, 33 kV Class and Furnace/Arc Furnace transformers up to 30 MVA.

They one of the largest manufacturers of dry-type transformers in the North American market and is a growing player in Europe and Asia. HPS engineers and manufactures a wide range of standard and custom transformers that are exported globally in electrical equipment and systems. We support solid industries such as solar, oil and gas, mining, steel, waste and water treatment. HPS leads the industry in these markets through its technical design strength, breadth of product, and manufacturing capabilities.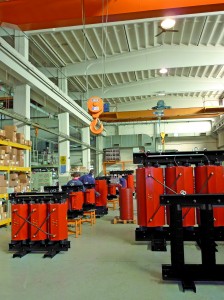 Company Profile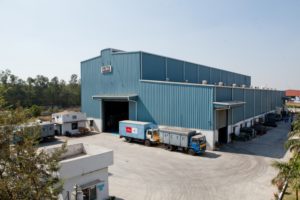 With our headquarters in Ontario, Canada, Hammond Power Solutions (HPS) operates out of multiple plants located throughout India, Canada, US, and Mexico. HPS has expanded its manufacturing and product base to offer the broadest range of both standard and special transformers.

In 2012, HPS expanded into India through the acquisition of Pan-Electro Enterprises Private Ltd. With over 30 year experience, our continued focus on product innovation, consistent quality and competitive pricing is what has made us a successful company.

Founded: 1917

Number of employees: 1,330
Global Presence
Hammond Power Solutions (HPS) was established in 1917 and has established itself as a leader in the design and manufacture of high-quality custom electrical dry-type transformers and related engineered magnetic devices. The company is also a significant producer of standard products that are built to industry-wide specifications.

Asia
HPS acquired PETE Transformers to establish Hammond Power Solutions Pvt. Ltd. in Hyderabad India. From this base in Asia, they are manufacturing and selling dry-type and oil-filled transformers.

North America
HPS, with its headquarters in Guelph, Ontario, Canada, operates out of seven facilities. With 11 distribution centres located throughout Canada and the United States, this allows us to ship standard stocked product to 90% of our customers for delivery within 48 hours of receiving a purchase order.