HPS Will Be Exhibiting at Automation Fair® 2016
GUELPH, ON (October 7, 2016) – Hammond Power Solutions (HPS) will be exhibiting for the sixth consecutive year at the Automation Fair® event presented by Rockwell Automation. This year's event is being held at the Georgia World Congress Center in Atlanta, Georgia, on November 9 and 10.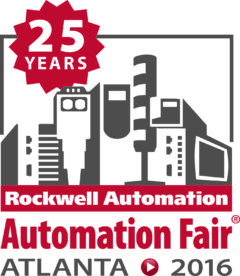 The Automation Fair event provides attendees and exhibitors alike with an opportunity to discover manufacturing solutions while gaining expertise in sustainable and beneficial automation practices. This event also highlights industry forums, technical sessions and demonstration workshops from industry experts.
HPS will be showcasing multiple product lines at this year's Automation Fair event, including U.S. Department of Energy (DOE) 2016 Compliant Transformers, HPS EnduraCoil™ Cast Resin Transformers, as well as HPS Centurion R® Reactors. The HPS team will be located in Booth #1515, where they will be available to speak with visitors about how transformers and reactors can help with challenges within electrical systems, while improving efficiency, power quality and profitability.
In addition, HPS' U.S. Marketing Manager Mike Van Gheem will be hosting "Application of Transformers in Special Environments and Industries" (T47) at 1:00 PM on Nov. 9th and 10th; a technical session covering the key performance criteria that each unique application demands, and how solutions from HPS can ensure success.
For more information about Automation Fair 2016, click here.