Hammond Power Solutions Unveils Global Rebranding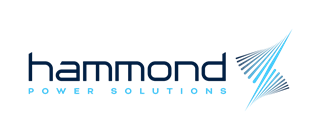 Hammond Power Solutions (HPS) has unveiled a new brand identity. This is a significant milestone for HPS as it enters a new era of opportunity and growth.
The development of the new brand involved evaluating the existing HPS brand identity, obtaining feedback from employees, customers, and partners, and analyzing the company's future direction. The modernized logo, colour scheme, tagline, and updated company messaging are all part of the new brand identity. The future-focused tagline, "Energizing Our World", emphasizes the company's goal to be a leader in the electrification of our world by providing standard and custom power conversion solutions, while positively impacting social and environmental sustainability.
"Reflecting on our 100+ year history, the business has transformed dramatically in the way we go to market, the industries we sell to, the products we offer and how we recruit and retain employees", stated David Kinsella, Chief Commercial Officer. "This is more than a rebrand, it's an investment in our business, our people, and our future. This includes creating sales segments to support new and emerging markets, expanding our product solutions offerings, investing in systems, manufacturing, and design capabilities, and creating positive employee experiences".
Many HPS assets have been converted to the new brand identity including the website, partner tools, social media, select literature and a new video. Remaining assets will be updated throughout the rest of the year.
HPS's focus on employees, customers and communities drives them to deliver global solutions for today's challenges and tomorrow's opportunities. Their new brand identity reinforces this commitment.